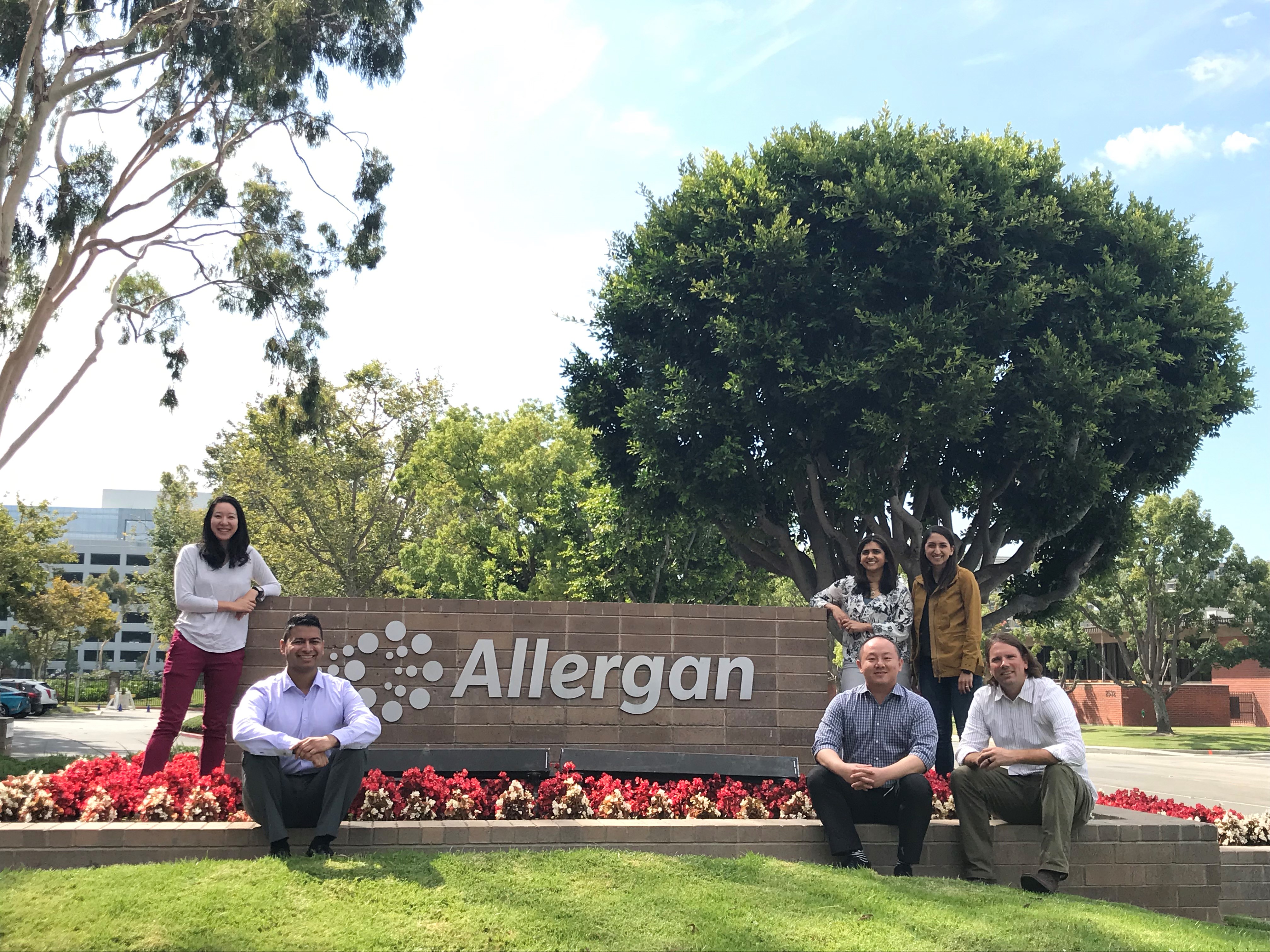 Application deadline January 25, 2019
Internship Overview
The goal of this internship program is to stimulate student pharmacists' interest in career options in health outcomes and pharmacoeconomics through exposure to research, measurement and applications to evidence-based decision-making. In addition, the interns will gain knowledge of the pharmaceutical industry, managed health care systems, a public charity and a professional membership society.
Interns, through their work with the Allergan Global Health Economics and Outcomes Research Department, will gain exposure to:
the importance of health outcomes in the development and marketing of a pharmaceutical product
the process of drug discovery
the process of drug development through the various phases of clinical trials
economic, clinical and humanistic outcomes-measurement techniques
AMCP Format-based product dossier development and its use in the formulary decision-making process.
Research Projects
Interns will complete a research project under the supervision of an on-site preceptor from the Allergan Global HEOR Department. Recent internship projects have included "Health-Related Quality of Life Impact of Symptomatic Uterine Fibroids: A Systematic Literature Review" and "Patient-Reported Outcomes in Diagnosed Chronic Migraine, Potentially Undiagnosed Chronic Migraine, and Episodic Migraine Patients." Interns will present their findings in poster presentations at AMCP Nexus 2018. Interns are also matched with virtual preceptors for additional mentoring.
Selection of Interns
In the initial phase, a Selection Committee comprised of AMCP members review applications, with the final selection of the two interns made by the preceptors at Allergan Plc. Applying selection criteria developed by the AMCP Foundation, AMCP members and Allergan Plc, the Selection Committee strives to recommend student pharmacists who excel academically and, through their involvement in student pharmacist activities, demonstrate strong leadership and organizational skills.
Internship Requirements
This annual internship reflects the commitment of the

Academy of Managed Care Pharmacy Foundation

and

Allergan Plc

to fostering healthcare leadership through student pharmacist education and to improving the quality of patient care in managed care pharmacy setting. This program is administered by the Academy of Managed Care Pharmacy Foundation.